In recent times, marketing has undergone a huge transformation with technology and data taking the center stage. Gone are the old days where decisions used to be taken on gut feeling, today marketers turn towards the most reliable source of information that is The Customer Data. According to reports, $1.3 trillion a year is spent on marketing in the United States. So let's dive in and start exploring data marketing.
Let's begin with,
 What is Data Marketing?
Data marketing refers to the strategies built on the insights projected by data analysis, gathered from customer engagement and interaction to drive predictions about their future behavior. This includes understanding the data you have already gathered and how to organize, analyze, and apply that data for better marketing strategies. Such insights help in developing personalized marketing strategies for the highest possible ROI.  
How data enhancement helps your business?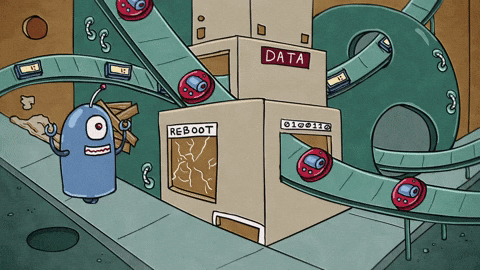 Constant innovation is also making the market more competitive for businesses to survive. One of the most effective methods to acquire new customers and also get more from your existing ones in such a competitive market is through data enhancement.
Data enhancement can help you in getting more insights and better resources to implement an effective data-driven marketing campaign.
Empowers your sales team
No matter what is your organizational goal, data enhancement can surely provide your sales team with a better ability to target your potential customers and achieve more
The more you have analyzed and organized data the more are the chances that you are about to make the right decision related to your marketing campaign. There are many professional data enhancement marketing tips given by professionals available online, which you can refer to try something new. You can also take the help of data enhancement services providers that completely offer data enhancement solutions.
Simplify matters
Data enhancement helps in simplifying how exactly your data looks and reads, making it simpler to understand. It also helps in making sure that fields like contact details, job titles, etc are standardized and streamline the data inside your CRM making it more efficient and accurate in reporting.
Understand customers better
You always want to ensure the customers that you are going with are easier to understand since it is going to have a role to play within the long-term. If you are not cautious, you are simply not going to be happy and that is never a good thing. Make sure you are able to understand your customers better through all points and that incorporates the data you are getting on them. Data enrichment tools can enrich all incoming data from web forms or lists, or current data inside in a few minutes.
"Data science is not voodoo. We are not building fancy math models for their own sake. We are trying to listen to what the customer is telling us through their behavior."– Kevin Geraghty, VP of Reporting and Analytics, 360i
How is data transforming marketing and sales?
In marketing and sales data comprises of gathering, analyzing, and using a huge amount of information to improve business operations, like:
Getting a 360-degree view of their potential customers. The concept of Know Your Customers was conceived many years ago to prevent bank fraud. Know Your Customers gives insight into customer behavior that was once limited to large financial institutions. Now because of data, it is accessible to other sectors of the market too.
Brand awareness is another manner in which data can have a significant impact on marketing. The data-driven retail study showed that retailers that used data-driven marketing methods enjoyed a 2.7 times increase in brand awareness.
Improved customer acquisition is another way in which the integration of data is empowering marketing and sales teams. According to a survey conducted by McKinsey, intensive customer analytics users are 23 times more likely to outperform their competitors, when it comes to new customer acquisition.
Why do you need Data-Driven Marketing?
Presently there is a wide variety of tools available that enable marketers to capture a range of data at a certain stage in their marketing campaign. Days of mass, untargeted broadcasting are gone. The digital era has brought about widened reach but pinpointed targeting accuracy.
Marketing today is driven by data-backed research and customer information that can be captured at every stage in the purchasing process. We no longer need to guess what people want, we only need to know where to look.
Marketing needs to be data-driven to be effective. If you know your target audience's behavior, pain points, goals, and challenges, you can construct marketing campaigns that cater to their specific needs Data such as the browsing patterns of users, their social media activity, online purchase behavior, and other metrics can help you concentrate on your marketing efforts on what works. So, gather as much information about your target market as much as you can. This data will be at the center of any successful marketing strategy.
Case Study: Using weather data to personalize e-commerce website offers
If there is a personalized ad, twice the number of individuals will click on a website banner, even if it promotes a brand that they are not familiar with. Such is the effect of personalization. It helps in engaging customers and delivers more relevant marketing messages.
Very.co.uk, an eCommerce company applied this personalization for their website banners. The company used the location of the user and as per the weather data of that particular location, it recommended the products to the users that suited the best in that weather. Apart from targeting the weather, the company also personalized the banner on the basis of customer data.
Case Study: Data-driven content marketing
As per the Harvard Business Review article, one thing most brands are missing out on to improve their content marketing success is data journalism. In the world of traditional media, data journalism is probably the hottest trend today, and big publishers like The New York Times and The Guardian are investing vigorously in this type of reporting because they recognize its storytelling potential.
Drawing on existing data sets and data analysis tools, data visualization offers content marketers an opportunity to reveal new insights and to tell fascinating stories in a visually appealing and compelling manner. And it is precisely this "X factor" that makes data-driven stories so effective on social media in grabbing the attention of the audience.
Types of Data you need for Marketing?
There are three main types of data needed for marketing,
Customer Data
It helps marketers in understanding their target audience. The obvious data of this type are facts such as names, email addresses, purchase histories, web searches, etc. Just as important, if not more so, are indications of the attitudes of your audience that might be gathered from social media activity, surveys, and online communities.
Financial Data
It helps you in measuring performance and operates more efficiently. Sales and marketing statistics, costs, and margins of your organization fall into this category. Financial data of competitors such as pricing can also be included in this category.
Operational Data
It relates to business processes. It might relate to shipping and logistics, customer relationship management (CRM) systems, or feedback from hardware sensors and other sources. Analysis of this data can lead to improved performance and decreased costs.
Distinctness of Professional Data Marketing
With every passing day, data is growing as the most important aspect of the marketing strategy of today's era. Let us have a look at the features that makes it so special.
You reach the right people
As a marketer, your biggest challenge is to find a customer who not only purchases from you but who stays loyal and spreads good word-of-mouth to their friends and family. Online marketing analytics tools can provide valuable demographics about the habits and interactions about a user who visited your site. 
Helps you see what works and what doesn't
Data-driven marketing can provide an accurate, unbiased assessment of the performance of your marketing strategies, tactics, and campaigns.
s At the point when you know what areas of your marketing you're performing well and what areas need improvement, it can save you valuable time and money. You will no longer be wasting resources on marketing strategies that give poor outcomes.
Tells you where your customers are
Marketing data can help you understand how people find a company's website or stores and other questions about your prospective customers. With marketing automation and marketing analytics tools, you can learn from which website an individual came to your site. This also works with social media platforms as well. Knowing this information about the people can help you in strategizing your marketing and advertising campaigns accordingly.
Better product development
Data-driven marketing considerably reduces product failure rates. Businesses can establish a better understanding of their target audiences, which leads to the development of better-suited products for that specific market.
Multi-channel experience
Marketers can leverage data to expand reach across multiple networks, and take communication beyond emails. Distributing data-driven ads across channels, via automated marketing campaigns, will make sure that your message is consistent, aligned, and reaches every recipient in the perfect place and at the perfect time.
Concluding lines
With technology expanding and information turning out to be more and more available, data analysis will only continue to play a huge role in business.
Regardless of what industry you're in, you want and need to understand your customer. Data is the method to gain that insight.
Data-driven marketing is important to the success of any marketing campaign. It informs you about your customers and gets them the right data at the ideal time at each stage of the buyer's journey, helping them to convert from prospects to clients to evangelists. Data-driven marketing can help you in developing more valuable relationships with your customers and better adapt to their evolving tastes, helping your business to become better able to compete in an evolving market.
Check Out The New Martech Cube Podcast. For more such updates follow us on Google News Martech News
---
ABOUT THE AUTHOR
Aashish Yadav
Content Writer, Martech Cube
Aashish is currently a Content writer at Martech Cube. He is an enthusiastic and avid writer. His key region of interests include covering different aspects of technology and mixing them up with layman ideologies to pan out an interesting take. His main area of interests range from medical journals to marketing arena.