Valentine's Day is the first big holiday marketing campaign of the year for brands. Whether you are planning an extravagant night out or looking forward to snuggling in your PJs at home, it's hard to ignore the buzz surrounding Valentine's Day and Valentine's Week.
If you are a digital marketer, you might be probably aware that you can take advantage of every occasion, holiday, and event as a marketing opportunity. One of the most overlooked occasions by digital marketers is Valentine's Day
Because Valentine's Day is a consumer-centric holiday, you can utilize your digital marketing strategies to develop consumer interest in your product and drive them to purchase While it's a popular consumer holiday, it's not crowded with ads and promotions like Black Friday, Halloween, or Christmas, making it a great time to stand out from the competitors and ramp up sales in Quarter 1. And No matter your standpoint, Valentine's Day is undoubtedly a great sales opportunity.
Also, over 55% of adults celebrate Valentine's Day, which means that 14th Feb. is a great opportunity for marketers to promote their products in the most appealing manner. In fact, Valentine's Day spending reached over $20 billion in 2019 and was expected to cross $27.4 billion in 2020, in only the United States.
You might be thinking, you don't sell anything related to Valentine's Day, so how can you leverage this opportunity. So,
the good news is, you don't necessarily need to sell heart-shaped candies or teddy bears to boost your Valentine's Day sales.
Below we have listed top ways in which Digital Marketers can take advantage of Valentine's Day 2021.
 

Think of a Wider Audience
Planning for an effective campaign should begin with an analysis of the target audience. It has been observed that the recipients of a Valentine's Day gift go beyond just being romantic partners, with more than half of adult Americans recognizing themselves as single. This does not stop them from celebrating the occasion with friends, co-workers, family, or pets.
This means that marketers can beat their competitors by targeting a wider audience, trying to involve almost all the different types of gifts someone might be searching for Valentine's Day.
Landing pages or microsites can be an extraordinary way to promote Valentine's Day specials. Since the holiday is geared toward individuals buying gifts for loved ones, many retail brands curate products specifically for user groups. Consider making pages for the groups that make sense for your brands, such as girlfriends, wives, boyfriends, husbands, and galentines.
You should also develop some other creative campaign for the holiday like sharing how much employees love your company to recruit new hires, or donate money to charity for every new email subscriber. These options are endless, look for what's best for your business and what your consumers will respond to.
Email marketing has become an incredible norm in the business world, but how do you stand out from the crowd and get noticed in someone's busy inbox?
Incorporating holiday themes in your emails can go far in earning the attention you need to set your business on the right track. Make the subject of the emails irresistible, utilize a tongue-in-cheek message, and tie it in with an offer the recipient can't refuse.
Engage your Audience on Social Media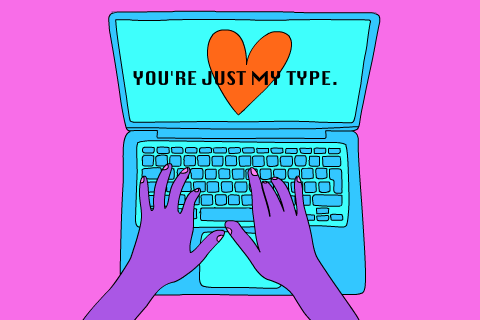 Engagement is the key to the success of any social media marketing campaign.
For Valentine's Day, there are numerous ways to engage with the audience. As we know, everyone has stories about Valentine's Day, so why not ask your audience to share stories to build some interaction? People love to talk about themselves so get them talking through a dedicated hashtag. Equally, not everybody wants to celebrate. More humorous hashtags such as #disasterdates, #worstgifts, etc often get a much better response! The responses you get are perfect for developing content for blogs or email newsletters.
Also, Holiday Sales capture huge attention, so don't forget to launch a Valentine's Day Flash Sale.
Consider Non-Romantic Love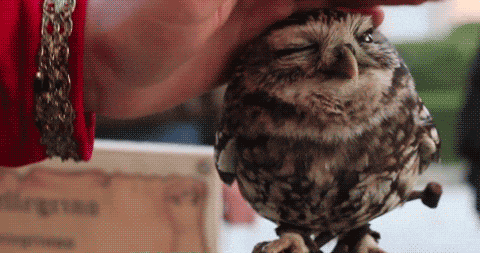 Valentine's Day is not only for romantic partnerships, parents, teachers, children, students, friends, colleagues, and many others utilize the day to show appreciation for their loved ones. Therefore, it will do your campaign well to cater to the different types of love that exist.
According to the NRF report, for Valentine's Day in 2019,
–    Pet spending totaled $886 million
–    11% of single American consumers treated themselves to gifts
–    9% of single customers plan to get together with other single friends for the holiday
Let's check out some interesting Valentine's Day Marketing Campaigns
o   Interactive Social Media Campaign
Brand: Tiffany & Co.
Everyone likes a little gift for Valentine's Day, and Tiffany's built that little present into their 2018 user generated content (UGC) marketing campaign, named The Tiffany Tattoo Shop.
Tiffany's built a mini-site that enabled consumers to choose and customize a 'tattoo' that can be utilized as a sticker on their Instagram posts. Every design was based on a classic tattoo style, and Tiffany's asked customers to develop their own and share it with the '#BelieveInLove' hashtag.
Not only did Tiffany's gain a ton of cute, stylized, and branded customer photos, but each customer and fan had an interactive experience with the brand and got to 'take home' their own little creation.
o   Co-Marketing
In Singapore, couples were declaring their love over fried chicken with a co-marketing campaign by KFC and Deliveroo food Delivery Company in 2020. It was not the first time the two brands had come together for Valentine's Day to offer couples a little extra love. In 2020, with the "Will Delive-roo be my Valentine" campaign, couples pre-ordered home delivery of the KFC love meal combo, which included a delicious chicken dinner, with a limited edition KFC bucket ring crafted by local jewelry brand Genesis. A ring and chicken? It's the perfect combo for powerful and tasty brand recognition! Don't you think so?
o   Marketing Through a Prank
Brand: Ford Motor Company
This is one of my favourite Valentine's Day marketing campaigns that tempted numerous people, even though it is not that recent campaign, but we thought of including it because of its out-of-the-box marketing idea and attention it gained half a decade back. It is the Speed Dating Prank by Ford. In 2015, one of the most renowned motor companies of the world Ford Motors posted a video that went viral and has received over 13.5 million views. The most unique thing about the campaign was its idea. It was something that no one had ever tried before. They had brought a gorgeous professional stunt driver and asked unsuspected guys to meet her for a blind date. Dramatically, the video went viral and touched many nerves as it had been uploaded on the occasion of Valentine's Day. You can check out Ford's Speed Dating Prank video below and motivate yourself to come up with some out-of-the-box promoting ideas for your business on such special occasions.
Conclusion
Valentine's Day just cannot be ignored by marketers, and despite the inevitably short lifespan of Valentine's Day marketing campaigns, they can still help in developing effective marketing, better engagement, increased sales, and new customers.
Also, rather than solely focusing on selling products and services, marketers can also utilize holidays like Valentine's Day to truly connect with their customers on a personal level. Nurture relationships with the audience and build a loyal community to establish authenticity and trust.
Check Out The New Martech Cube Podcast. For more such updates follow us on Google News Martech News
---
ABOUT THE AUTHOR
Chandrima Samanta
Content-Editor at MartechCube
Chandrima is a Content management executive with a flair for creating high quality content irrespective of genre. She believes in crafting stories irrespective of genre and bringing them to a creative form. Prior to working for MartechCube she was a Business Analyst with Capgemini.