No bugging again with Thanksgiving 2020 marketing tips instead this Turkey day we have decided to show gratitude to the martech tools that have empowered us.
As you start preparing to break the wishbone for thanksgiving this year, there are numerous reasons to remember marketing technologies. Thanksgiving is primarily about being thankful and counting blessings, and it also represents one of the most crucial periods for marketing in a year. The average Thanksgiving expenditure in 2019 was $186.05 per person in the United States, hence marketers put more effort to leverage this opportunity to the fullest. COVID 19 pandemic is expected to dent the celebration of Thanksgiving 2020. With the second wave of COVID 19 almost here and countries like the U.K. and France already declaring National Lockdown, Thanksgiving holidays won't be the same. But we as marketers need to switch back to the Martech tools that empowered us during the last lockdown.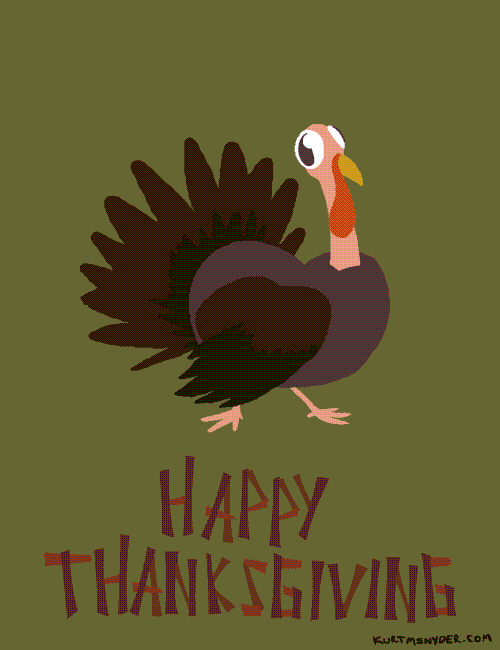 So, this Turkey Day, let's spare some time to thank Martech tools and innovations that helped us in being so efficient even in these tough times. Here we have listed 5 Martech 2020 innovations you should be thankful for, this Thanksgiving. Let's dive in and check out some remarkable developments in the marketing technology arena this year.
Analytics
The analytics landscape is evolving at a very high pace in recent times. Market players have now realized the significance of data and analytics to derive a business edge. With new technological advancements, there is a greater understanding of how analytics can positively impact a business.
Recently, the most popular analytics tool, Google Analytics used by around 54.1% of all websites received a new update. This version of Google Analytics, dubbed as Google Analytics 4 has Machine Learning at its core, with an aim to provide new methods to monitor and key data trends, and alert marketers about new opportunities. All the added features of the new Google Analytics are designed to improve marketing decisions, offer more granular data control, and obtain better ROI.
Marketing analytics plays a significant role in drafting successful marketing strategies, so any powerful innovation in analytics has a huge positive impact on marketing as a whole.
Smart Retail
When we think about smart retail, most of us feel that Amazon Go, is a perfect example, but smart retail is much more than just a cashier-less store.
The arrival of smart technologies, including AI, machine learning, and the Internet of Things (IoT), is changing the landscape of the retail sector. Introduction of extended reality, smart carts, etc. are delivering goods with mindblowing customer experience. These technologies enabling engagement and frictionless experiences and rapid access to personalized preferences.
Technologies like predictive analytics, social shopping, voice assistants, AI-based chatbots, cashier-less stores, robotics, etc. have undergone significant updates this year to empower marketers amidst social distancing norms.
Artificial Intelligence
We are already realizing that AI solves various needs of marketers and according to Forbes, in 2019, the adoption of AI and ML in research and development was the fastest of all enterprise departments. Also, as per Gartner, by 2021 80% of technology will be developed on an AI foundation.
AI is bringing context and relevance to every marketing brief. As businesses are experiencing improvement in their performance and efficiency with AI in marketing, they are investing and exploring it more. In 2020, numerous martech leaders have contributed to the increasing efficiency of AI.
Mailchimp, a leading marketing automation company launched a set of new AI-based tools to transform its marketing platform. These new tools include personalized product recommendations, forecasting tools for behavioral targeting, Creative Assistant, Purchase Likelihood, etc.
IBM, a tech giant also launched AI-based products for the marketing and media industry. IBM added three new products to its IBM Watson Advertising suite, a set of solutions that leverage AI to help customers make informed and data-based decisions. There are many other companies like Pegasystem who are leveraging AI to make martech more efficient.
Shoppable Posts
Instagram launched the shoppable posts feature almost a couple of years back but it saw a major spike in use during the COVID 19 pandemic. Instagram also changed its menu and added a section of shoppable feeds to it in 2020. With this update, Instagram entered the e-commerce industry and became the new frontier of retailers who were planning to unlock new customer shopping desires. With over half a billion monthly active users and more than half a million advertisers, Instagram offers a perfect platform for businesses to sell their products.
Instagram shoppable posts help retailers in selling their products directly to the customers. Instead of redirecting customers from Instagram account to the seller's website, Instagram shopping allows them to select and purchase products directly and easily from the Instagram app itself.
Context-based Marketing and Advertising
We all know, cookie-based marketing is dying and the announcement of Google to block cookies on Google Chrome hammered the last nail in the coffin of cookies. Cookies played a highly important role in extracting insights for marketers as well as advertisers. As the cookie is on its death-bed, context-based marketing, and advertising is becoming more and more relevant. Contextual data provides transparency to marketers, making it easier for advertisers and marketers to target their potential customers in the cookieless world.
Wrapping Up
Turkeys have already arrived at the White House, which means the celebration of Thanksgiving 2020 has already started. Thanksgiving is the best time to evoke emotions and be thankful, so it's a perfect time to be thankful for the marketing technologies that helped us survive this pandemic efficiently.
Happy Thanksgiving 2020!!!
Check Out The New Martech Cube Podcast. For more such updates follow us on Google News Martech News
---
ABOUT THE AUTHOR
Aashish Yadav
Content Writer, Martech Cube
Aashish is currently a Content writer at Martech Cube. He is an enthusiastic and avid writer. His key region of interests include covering different aspects of technology and mixing them up with layman ideologies to pan out an interesting take. His main area of interests range from medical journals to marketing arena.