Advertising on Spotify is turning into a successful strategy for many marketers. Spotify has already changed the way we consume music and audio content. It's easier than ever to listen to your favorite music while you are on the go. Marketers are very good at changing the curve of their marketing strategy along with consumer habits. With more than 365 Million users, Advertising on Spotify sounds appealing to marketers and sounds good for customer engagement as well. 
If you are looking for brand awareness and want to get your name out there, then Spotify is the best place and is the great way to do it.
If you are looking forward to implementing this advertising element into your marketing strategy, Here is all you need to know regarding all your 5W & 1H queries related to Spotify brand marketing. Learn why advertising on Spotify is the future and new trend.
What is Spotify?
Spotify is an audio and video service. It gives you instant access to millions of songs and other content from content creators all over the world. 
What is Spotify Ad Studio?
Brands reaching their consumers through the most effective channels is challenging. Social media and search marketing can be effective, but it is necessary to keep up with the trends to grow and succeed in the market. So Spotify came up with an idea of Advertising on Spotify in 2018.
Spotify developed its ad studio in 2018 intending to bridge the gap between its advertising set-up and smaller businesses. 
It makes customizing campaigns and audience selection simple for marketers. The studio can also work from your script and produce ads which is a big help to all the small business owners and local marketers.
Spotify offers something known as Ad Studio, which is the company's self-serve advertising platform. It is quite simple to use with integrated flexibility so that users can run ads with ease and in no time. There are different types of ads that the users can choose from according to their needs and preferences. And after setting up an account, they can choose the ad types and their target audience, and simply run these ads while measuring their success rates. 
Types of Spotify Ads 
As mentioned earlier, Spotify offers different types of ads and all these types serve different purposes. With each type, there comes a distinct set of customer person that is focused on. Selecting an ad type is also highly based on your business and what works best for it. Spotify advertising campaigns may or may not work for your business, but it offers a vast scope of reach to different demographics. 
The different types of Spotify advertisements are 
These are the basic 30-second ads that cannot be skipped and have the option of adding images that will be displayed in the area of cover art. These ads are played between songs and around the interval of 15 minutes. 
In Spotify video ads, users engage with the content with the sound pon, unlike other platforms, which poses the opportunity for businesses to make their messages be seen and heard. Sponsored sessions in video ads initiate a  30-minute ad-free listening session, delivered when the screen is in a sound-on and in-view environment. 
Podcast ads are highly effective and drive the greatest of results. According to Crowd DNA & Spotify, 81% of listeners take action as a result of listening to a podcast ad. Advertisers can utilize podcast ads to reach out to a rich base of audiences and unlock the true potential of digital ads.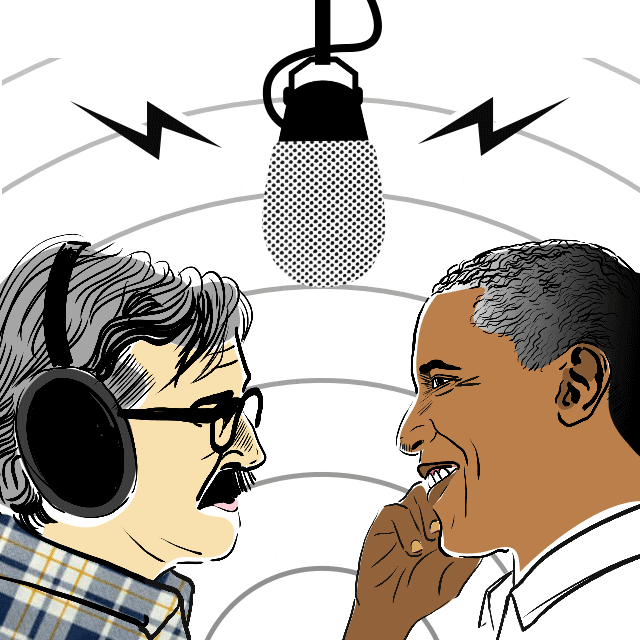 Desktop and Mobile Overlays are shown when the users return to the application, where the initial overlay is for about 2 seconds which then resolves into a leader board that has a large image fixed on the screen, similar to mobile overlays, except for the ad remaining on screen until dismissed of swiped away. 
Spotify Advertisers lo and behold! Banner Ads are here! These are the ads that are similar to banners and allow users to take over the homepage for a full day (24 hours). These ads are clickable and interactive comprising an interactive area and a branded skin. 
Advertising on Spotify via Sponsored playlists  
Can Artists Advertise on Spotify? Yes! Look what we have in store for you. Spotify Sponsored Playlists is a type of premium advertising where you offer your target audience an uninterrupted session of listening experience for 30 minutes straight, in exchange for viewing your created ad. Spotify Ads List should in fact be the favorite form of Spotify Ads for Artists.
These ads can be further enhanced for engagement and can be offered on mobile and desktop.
What Advertising on Spotify is all about? 
Advertising in the modern world is not just about spreading the word about your product, but it's about making your specific target audience about your brand and what exactly it stands for. Customers now expect an optimized experience where the ads are personalized according to their persona and preferences, and Spotify ads offer just that. Businesses can test the waters with different ad types, measure success, and select the best-suited ad type. So, advertising on Spotify is all about optimization, personalization, and testing. 
How to Advertise on Spotify?  And why?
Let's take a look. 
Ad optimization is one of the most significant features of Spotify ads that allows businesses to ads that are optimized for the purpose of engagement and awareness altogether. With Spotify adverts, listeners can interact with the brands and have a wholesome experience. All you got to do is get a great Spotify Ads Script on hand and trust us! You are gtg!
Different listeners interact with different types of ads and different types of businesses. No one ad can fit all user bases, and with Spotify, businesses can mix and match with ad types and come up with a campaign that is hyper-personalized according to listeners' taste.
Spotify allows advertisers to test and measure the success of their ads and campaigns in metrics and insights that helps businesses in improving their ad offerings and generate higher ROI. 
What Makes Advertising on Spotify an effective strategy?
Easy to use:

The first and basic feature is that it is easy to use for any marketer. It gives you effective results in less time. One has to do less work while using Spotify as their medium of advertising.
Cost-effective:  The first question that pops into the mind of a Marketer is:


How much does it cost to put an ad on Spotify? 

With the following thoughts being:

How much does Spotify spend on advertising? 

Spotify ad studio doesn't charge a lot for their advertising. There is a $250 minimum campaign budget, this can add up to 25,000 listens to your ads.
Audience Insights:

The feature of diving deep into audience insight makes advertising on Spotify an appealing strategy for marketers who are finding it hard to understand their target audience. The more people stream, the more insights on their habits and choices.
Reaching an engaged audience:

Spotify is operating in 79 countries which give a large reach to audiences. On average an individual listens to Spotify for around 148 minutes. It is estimated that 64% of audiences around 15-38 years of age listen to Spotify while working. Spotify is finding new ways to be productive and they have realized that audio is the best medium to engage the audience ultimately culminating in a favorable sect on Spotify for Advertisers. 
New Form of Storytelling:

Digital channels are changing and a marketer needs to stay ahead of the trend to create a successful customer base. Storytelling is a new way of attracting your customer to your brand. It helps your brand to tell their story regarding their service or a product in a more captivating way. 
What does this mean for Spotify Advertisers?
Spotify Advertising Is a trend in the market because it's new and reliable. It can help you reach your audience without much competition.

It is very different from traditional advertising platforms as it is the only one that allows audio ads. 

It gives the advantage to reach your target audience even while they are working. It campaigns looking at the multitasking barrier. 
Ready to Invest in Spotify?
This is the era of digital marketing, it is more important for brands to connect on a more personal level with their audience and engage with them. Spotify seems like a perfect platform to do this! If you are having some other queries in your mind, look at Pepsi advertisements on Spotify and look at the stats of how the brand succeeded after advertising on Spotify. 
The Martech arena is changing & so is your consumer. Think twice before investing in a campaign. Pick the best option available in the market suited to your needs
Check Out The New Martech Cube Podcast. For more such updates, follow us on Google News Martech News
---
ABOUT THE AUTHOR
Chandrima Samanta
Content-Editor at MartechCube
Chandrima is a Content management executive with a flair for creating high quality content irrespective of genre. She believes in crafting stories irrespective of genre and bringing them to a creative form. Prior to working for MartechCube she was a Business Analyst with Capgemini.