This Halloween Go for a Halloween Resurrection of Your Marketing Strategy & make sure that you wipe out the scares of your Customer Experience with CDP
Have you again started feeling chills in the air? Yes! This means summers are definitely over, and Halloween is very near. Are you excited for the start of the festival season? Yes!!! We all are. So, stay tuned with MartechCube and we will make sure that you as well as your business have an awesome Halloween, Thanksgiving, Christmas, and New Year.
As shorter days and longer nights have already made us realize that Halloween 2020 is almost here and we all know, the festive season is the only period that is capable of extracting maximum profit for any business. You might be thinking, its Halloween, not Thanksgiving or Christmas to enhance sales, but you are completely wrong here. The constant rise in the total spending during Halloween is proof that people are spending during this festival too, it's the businesses that are failing to leverage this opportunity to the fullest.
Businesses need to understand, one size fits all doesn't really work when it comes to festival marketing.
Your marketing strategies might not have given satisfying outcomes in the past, which means it's almost dead, so, this Halloween go for a Halloween Resurrection of your dead marketing strategy with the help of the Customer Data Platform (CDP).
With the name of the lord and holy spirit, let's start resurrecting your marketing strategies, Amen!
Knowledge About Your Customer Data Needs
Knowledge is the basic and the first stage of resurrecting your marketing strategy. It is important to gain knowledge about your customer data and customer needs through that data. If you have well collected and organized data that you are able to leverage efficiently, then you might also be having a great festival season. But if you are not able to reach all the touch-points of the customer journey through your data, and managing customer data is becoming a hectic task then you surely need the help of the Customer Data Platform (CDP).
Gain Faith of Your Customers for Your Brand
The faith of customers is something that is capable of reviving any business from any situation. The faith of customers in a brand helps a company in gaining customer loyalty, trust and also spreads good word of mouth amongst the masses, which is free of cost and the most impactful way of marketing.
Application of CDP helps you in understanding your customers and offer them products and services as per their current requirements. It also helps in personalized targeting and communication with the existing as well as potential customers. The faith of customers acts as the first breath in the resurrection of a marketing strategy.
Hope for the Best
Application of CDP will surely have a positive impact on your business if done correctly, but you need the patience to wait for the results. As we know, the Customer Data Platform gathers data, analyzes it, and gives suggestions as the output on the basis of that data, acting accordingly is up to the company. After acting as per the suggestions of the platform, it takes some time for customers to react and make a purchase decision. So businesses should be patient to get the results and hope for the best outcome.
Witness Your Marketing Resurrection
A Resurrected marketing strategy with aggregated customer data will help you in delivering a personalized experience to the existing as well as potential customers, as per their requirements. This will slowly attract customers to your sales counter, which in turn increases your sales and ROI. Continued use of CDP will enable you to understand your customers and act accordingly, even after-sales. It also gives you a chance to understand if your customer is unhappy with your products/services and why he/she is unhappy so that you can take necessary measures and retain that customer. All this further helps in spreading the good word of mouth about your brand, which helps you in building a brand with loyal and happy customer base. And, as we know, happy customers always shower love on the brands.
So, your marketing strategy is finally resurrected, and it's time for your business to enjoy the shower of love.
After Life
CDP is one of the most popular and most effective platforms in the martech arena, like marketing automation, CRM, etc. This Halloween, you have got a chance to do something new and resurrect your marketing strategy in a way that will benefit you for years to come. But it is also important to remember that even after linking Halloween to marketing,
Don't forget the primary aim is to bring in business and promote your brand, but being boring and lazy in your approach is not going to win you any new customers or even fans.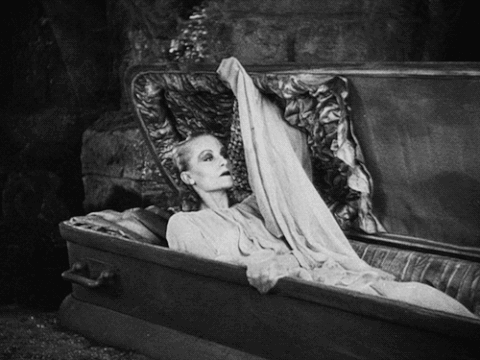 We hope that you get to execute CDP this year and get an extra boost in engagement and sales that you're much eagerly looking for in 2020!
The recent pandemic might have changed the way Halloween 2020 is celebrated, but it cannot take away the creativity, fun, excitement, craziness, and most importantly Halloween cupcakes that come along with it every year.
Check Out The New Martech Cube Podcast. For more such updates follow us on Google News Martech News
---
ABOUT THE AUTHOR
Chandrima Samanta
Content-Editor at MartechCube
Chandrima is a Content management executive with a flair for creating high quality content irrespective of genre. She believes in crafting stories irrespective of genre and bringing them to a creative form. Prior to working for MartechCube she was a Business Analyst with Capgemini.